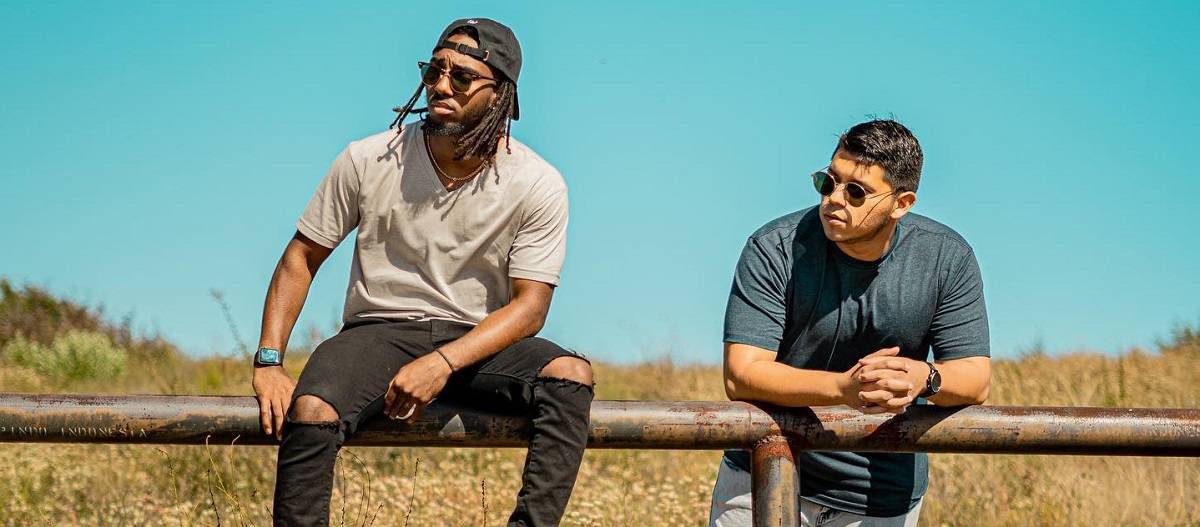 A Gentleman's Guide to the 8 Men's T-Shirts Styles to Rock in 2021
Tees are a wardrobe staple men can wear on different occasions, from stylish events to beach parties. Despite many traditional opinions that see a men T-shirt as entirely juvenile and even sloppy, this versatile piece is all you need to achieve an effortless yet handsome look.
T-shirt fashion features a classic and refined style suitable for certain events. That said, sometimes you must say "no" to a tee and opt for something more convenient for the occasion you're attending. But the trick to sporting a T-shirt well lies in details. Some combinations work better than others, but do you know how to style them?
Check out this complete guide to crafting the best T-shirt style suitable for various events and learn new tricks for achieving a genuine gentleman look.
Popular Men's T-Shirts Styles
It is essential to know the most popular men T-shirt types and styles so that you can understand the ways of styling them in line with the latest fashion trends.
The concept of a classic T-shirt has significantly evolved. It has undergone several transformations before it has become a must-have staple in men's fashion – from workwear to a quintessential piece in men's wardrobe.
Let's start by mentioning different necklines:
The tees featuring a crew neck style are the most ubiquitous pieces you'll ever find. They have a round, circular neckline that fits the neck nicely. This model works perfectly on men with long and narrow faces and sloped shoulders, providing a smooth, masculine silhouette.
Timeless V-necks for guys are among the most popular men's T-shirts. It suits men with round faces and broad shoulders, helping them create a slimmer look. You can pair them with different garments, including an unbuttoned shirt, denim jeans, sneakers, and more.
The Henley style is commonly described as a hybrid between the crew neck and the V-neck. It is characterized by a buttoning placket that fits incredibly well over a muscular and well-built chest. The buttoning detail enhances the dose of aesthetic appeal while maintaining your masculinity.
A polo shirt is a classy and timeless piece men can wear whenever they want to add a touch of formality to their look. Although it is often associated with golfers and tennis players, a polo shirt is suitable for various occasions, mainly casual and smart casual settings. Guys with a lean frame will find it the most appealing choice among other men's T-shirts styles.
The scoop neck is a popular variation of the crew neck, but its round neckline tends to hang a few inches below the collarbone. The best thing about scoop neck shirts is that they flatter different body shapes, allowing you to take your casual look to the next level.
How to Create the Best T-Shirt Style? 8 Super-Stylish Tips
Now that you're familiar with the most popular men's T-shirts, we can move on to the 8 tips for creating a crisp and trendy look convenient for different occasions.
1. A White T-Shirt + Open Shirt + Dark Trousers/Jeans
It is essential to master the art of layering to achieve a fresh and stylish look. Try to observe your tee as the canvas that needs some technique and colors to become alive. In this case, the material you need is an unbuttoned shirt and a pair of dark jeans. Feel free to upgrade the look with clean, matching sneakers.
Such a style is effortless yet excellent, allowing you to experiment with colors, prints, and mixes to create various outfits for different times of the day.
2. Tucked In T-Shirt + Trousers
Pick a pair of relaxed-leg trousers and tuck a white crew-neck T-shirt into them to get yourself prepared for an upcoming smart casual event. You can enhance your style by wearing classic sneakers and a neutrally colored worker jacket.
3. Black Crew Neck Tee + Selvedge Jeans
A flawless combination of a black crew-neck T-shirt and selvedge jeans is a key to achieving a classic, retro look. Pick a versatile, regular fit black tee and style it with a slightly tapered pair of selvedge jeans. Be free to enhance your look with some Adidas, Converse, or a pair of leather shoes.
4. Best Men's T-Shirts + Leather Jacket
A combination of a classic tee and a leather jacket can do anything, from creating a wild biker style to making you look crisp and classic. Although this outfit may seem too basic and easy-to-craft, you need to be careful – too many details may seem overwhelming, while the lack of accessories might make your look too plain.
5. T-Shirt + Bomber Jacket
The bomber jacket can complete any men's T-shirt style. This quintessential garment works perfectly with different tee colors and types, delivering a military-style that won't go unnoticed. A midsize bomber in black may provide a nice silhouette, while a pair of black trousers adds a dose of smart-casual balance you can sport anytime, anywhere.
6. White Crew Neck T-Shirt + Camel Overcoat
A camel overcoat is a must this season, and plain tees are an ideal base when you want to wear one. Wear a pair of classic denim jeans to maintain a smart-casual look and create a versatile outfit suitable for day and nighttime events.
Yes, you read it well – a classic white tee may work perfectly with a well-cut suit in either bright or dark hues. This look is convenient for an array of smart-casual settings, including business dinners, cocktail parties, offices, or any occasion where you need a dose of subtle elegance.
8. White T-Shirt + Denim Jacket
An evergreen denim jacket is an excellent addition to your classic men's T-shirt style. It provides a modern, juvenile flair you'll wear with confidence, but you should be careful when choosing one – a too-tight jacket may look (and feel) uncomfortable, while an oversized model may be sloppy, providing a weight-gaining silhouette.
3 Extra Tips for Creating Flawless Men's T-Shirt Styles
Although styling a T-shirt may seem like an easy move, guys still make mistakes when choosing the right model. We should pay attention to the 3 most significant aspects of a tee, including fit, color, and fabric.
Let's learn some valuable tricks for choosing high-quality and in-style shirts to complete our wardrobe.
You should always look for a T-shirt that fits you perfectly, whether it is a slim fit, regular fit, or an oversized model. No matter how you're built, we suggest you go for a model that makes you more masculine. Make sure you find a fit that enhances your body's best attributes in a nice, convenient way.
Follow these rules for finding the best-fitting tee:
The seams of the tee should sit perfectly on your shoulders' edges.

Make sure the sleeves fit around the arms and not extending to your elbows.

Find a T-shirt long enough to tuck it into your pants, but not so long that it clumps at the waist.

• A T-shirt should follow the curve of your body. A model that's too loose may hide the shape of your body, while an overtight model may reveal every detail of your stomach.

• When trying on a tee, ensure there is not a big gap around your neck. Still, it shouldn't be too tight that you feel uncomfortable.
2. Pick a Versatile Color
When it comes to colors, go for basics, such as:
White goes perfectly with all skin tones, and it can complement many different outfits.

• Gray and all its variations, including charcoal, are incredibly versatile choices you can wear combined with other tones.

Black is another versatile color you should have in your closet, and wear it whenever you want to achieve an effortless look.

Navy is a classic choice ideal for crafting outfits with denim jeans or trousers.

Red is a bold yet appealing tone you can wear whenever you want to make an impression.
Fabric is another essential aspect you should keep in mind when shopping for a tee. Apart from pieces made from 100% cotton, which are the best choices, you should also consider cotton blends. They are usually more affordable, but they still offer quality and durability.